( ENSPIRE Feature ) Basketball Player Kalin Bennett Became the First Player With Autism in NCAA Division 1 History to Score a Basket
Kalin Bennett who was diagnosed with autism always wanted to be a basketball player growing up, as well as a person who wanted to motivate others. Bennett signed a letter of intent to play Division 1 sports for Kent State University. Earlier this week, Bennett was presented an opportunity to play in the second half against Hiram and scored a bucket, 1 block, and 2 rebounds in the opener.
After the 97-58 victory against Hiram, Bennett's teammates were so happy for him and had some nice things to say about what Bennett accomplished. A lot of his teammates wanted Bennett to have this moment because they understood what he had to overcome to make it to the level that he is playing at. Bennett does not allow his autism to affect him from living his life and wants to be an inspiration for others.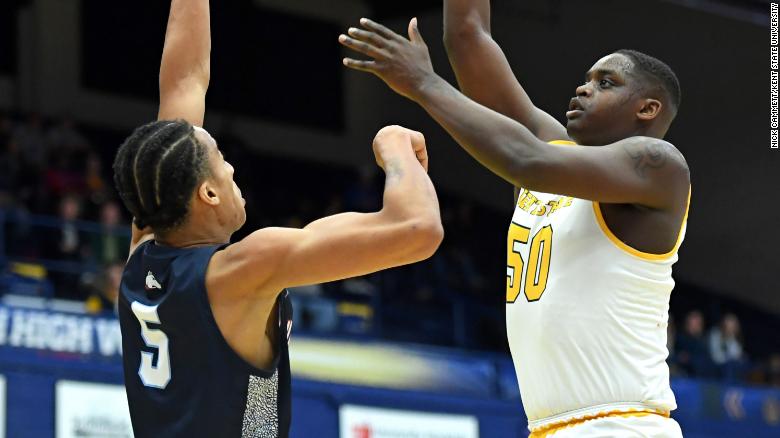 Bennett has a great support system around him and he just wants to make his mother proud. What Bennett has achieved early on in his basketball career is a lesson that life can teach individuals. No matter what you are going through in life, if you stay committed, devoted, and have a positive support system you can achieve anything despite any obstacle that may come your way.

"It's good to know that people look up to me, but the real thing is: Everybody is capable of doing whatever they want to do in life," Bennett said in a post-game news conference. "I hope I created a thing that's going to transcend to more kids so they believe in themselves first and foremost."