( ENSPIRE Feature ) Discollins: The Vision of Art
ENSPIRED Contributor: Fago Franklin III
Extraordinary contemporary artist Discollins has painted some amazing art by using his talent to tell inspiring stories about different issues in the world we face, as well as tell different cultures their stories through his paintings.
"I personally feel that I am inspired by telling different people stories, as well as my own. I have been very blessed to travel to different countries and states in the United States and conversed with different people about their experiences, as well as the topics that need to be talked about more. For an example, in the United States, there is so much injustice and racism going on, but when you go to other countries they accept you for who you are and it is a peaceful environment."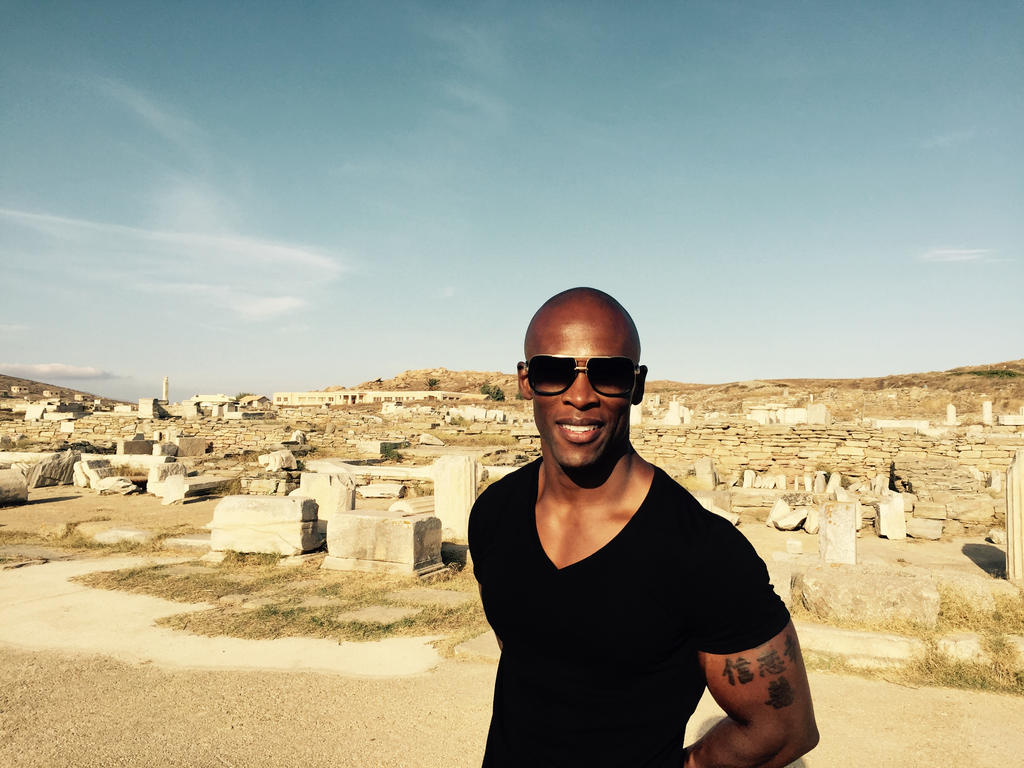 Discollins was born in Jamaica, but was adopted as a child and was raised in Europe and Canada. Outside of his painting he has done some modeling for Dolce & Gabbana, Versace, CocaCola, and ended up in some videos with Janet Jackson and Toni Braxton.
Discollins is very aware that he has been blessed, but has always remained grounded as a person that likes to give advice. "In order for you to be successful in life, you have to learn to do something you love and not just for the money. Money comes and comes, but you will not enjoy it as you would if it is your passion."
Art has been something that Discollins loves to do and he loves to share his work with other inspiring individuals, as well as people who enjoy art. Take a look at his work through his website HERE.